Academia
WTP arranges academic programs as opportunities to release academic research results for business industry and wireless-technology experts including global firms, startups, research institutions, and public sectors. The programs have been designed to spur innovation in the industry with the help of academic sectors, the role of which is to promote leading-edge technologies internationally.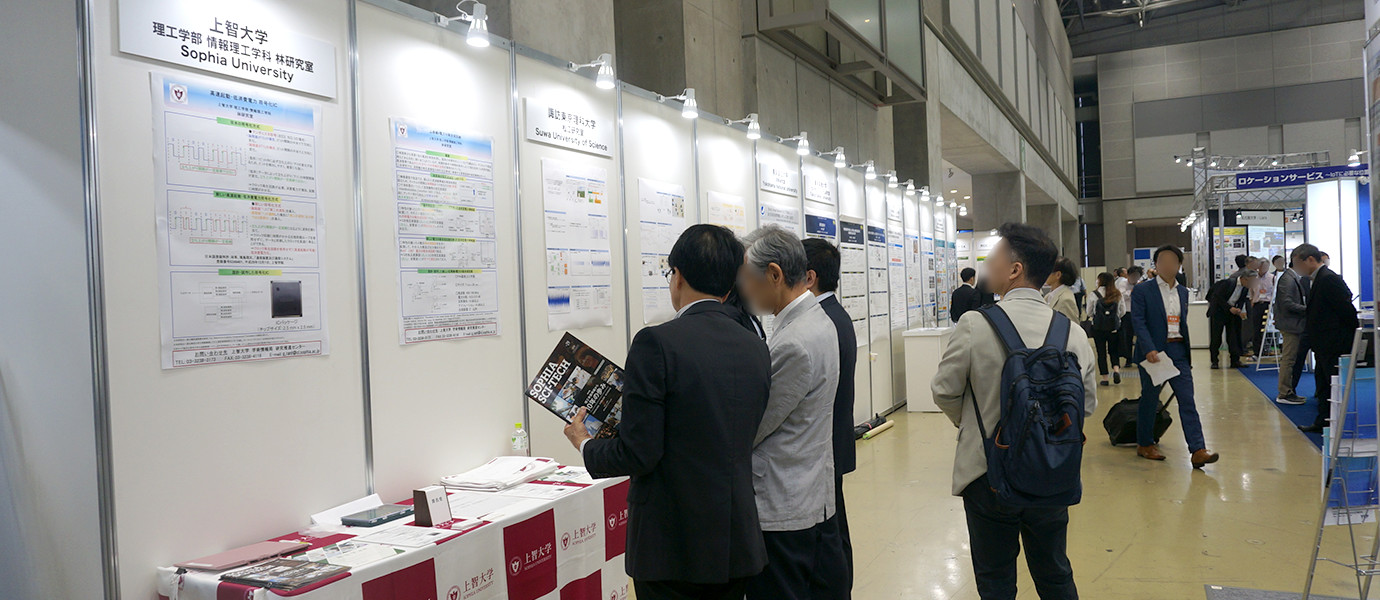 "Academia Poster Session" in WTP 2018
Academia Poster Session
University laboratories and overseas institutions can stand a wonderful chance of releasing their daily research results to the masses through poster presentations at WTP 2019. Those interested in this program are strongly encouraged to contact the show management without hesitation for more information. It is certainly an effective way for you to efficiently promote and draw attention to your academic research.
Scope of the themes and technologies
Wireless-related technologies including power transfer
Methods and systems
Transmission technology
Radio equipment
Circuit and devices
Software
Intellectual property rights that can be transferred to private enterprises
Rrequirements and conditions for joint research or consigned research with private enterprises, TLO, etc.
Participation fee
Free
* Walls for the posters will be provided at no cost; however, equipment such as display table and electricity will be charged separately.
Application Guidelines
Up to 3 posters can be posted.
The maximum size of each poster is W900×H1200 (Height can be adjustable).
Be sure to assign booth personnel during the session.
Please contact the show management office for further details.
Contact
Academia Keynote Session
Leading university professors globally known in wireless communication research will be invited for this session. *The session will be in Japanese language only.
Exhibition on Radio Communications History
2018 marked the 40-year anniversary of the mobile phone, with only 2 years left until the beginning of 5G in 2020. In that 5G is based on the development of wireless and network technologies, WTP 2018 brought to light the cellphone history's evolutionary progress of all the generations from 1G to 4G, on all fronts.