For exhibitors
Fees and application  Inquiry Download brochure for WTP2017(PDF)
Meet around 50,000 of experts in wireless field!
WTP offers lots of business opportunities to exhibitors and visitors.
Join WTP through exhibition and seminars to meet prospective new customers, to strengthen relationship with existing customers, to hear market needs, to launch new products and to promote existing products.

Exhibited products and visitors to the expo
Exhibited products
Visitors
Next-generation wireless LAN, Wi-Fi, LTE-Advanced, 4G/5G
MIMO, antenna technologies, technologies for base station development
SDN/NFV(Network Functions Virtualization)
Terrestrial digital broadcasting technologies, satellite communications, positioning
Millimeter-wave, micro-wave, terahertz communication
Bluetooth, ZigBee
Wireless sensor network
Wi-SUN, BAN, Intra-body communication, wireless power transmission
Congnitive Radio, ITS, visible light communication, EMC/electromagnetic field analysis
digital/RF circuit design technology, signal modulation
Security/authentication technology, power source/battery
Ad hoc wireless network, ROF, Optical network
Wireless ICT which supports smart society, etc
Telecommunications carrier and broadcasters
Communication equipment parts manufacturer
Household appliance manufacturer
Research and development workers for manufacturers such as automobile and machines

Designers/engineers
Products planners etc
Local goverments and government offices
Main business category of visitors
Over 50% of visitors are telecom operators, broadcasters, manufacturers for telecommunication equipment, electronic devices, home electronics, precision equipment, automobile, and machines.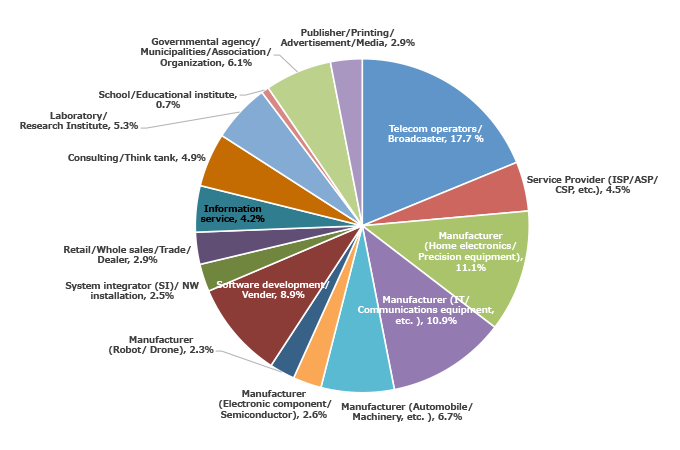 Main occupation and positon of visitors
Over 50% of visitors are researchers and developers, designers/engineers, and products planners.
Occupation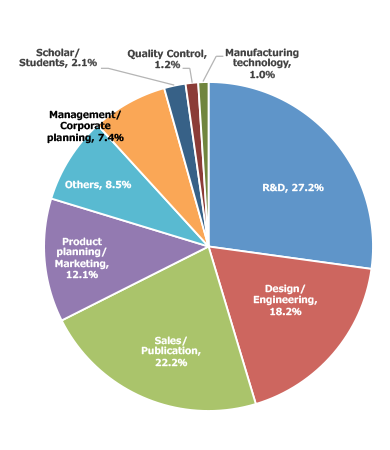 Positon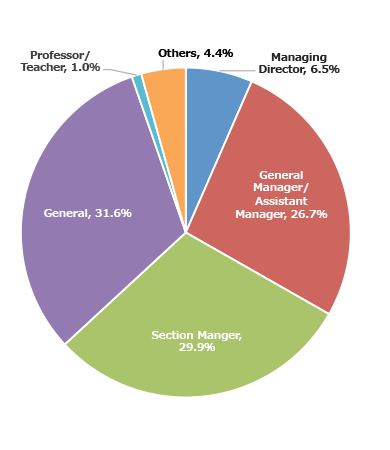 Interests of visitors
Visitors are interested in 5G, 4G/LTE-Advanced, next-generation wireless LAN, Wi-Fi, sensor networks/M2M, development of wearable devices, measurement and location information, wireless power transmission, Bluetooth, millimeter-wave/terahertz communication, RFID/IC tag, ITS/telematics, Wi-SUN, disaster communication/disaster-resistant communication/ emergency medical network, security/authentication technology, wireless technologies for robots, ZigBee and antenna technologies. Visitors also paid attention to other technologies.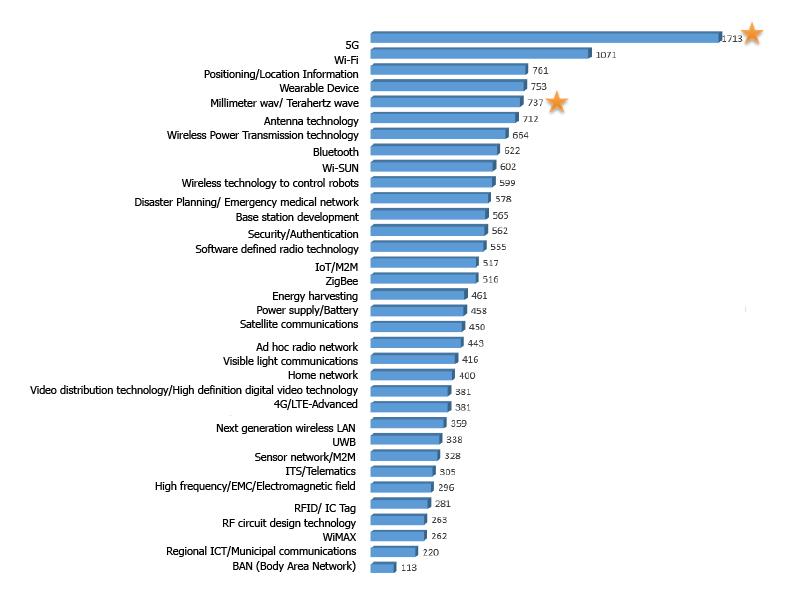 Exhibitors' presentation
Exhibitors can give a presentation to promote their products and technologies at seminar booth in the exhibition hall. Seminars would attract visitor's attention to your exhibition booth, too. Seminar programs will be announced on direct-mail or the website to prospective visitors.



Click here for visitors profile in 2016 Click hrere for inquiries for exhibiting
Purpose for exhibiting at WTP 2016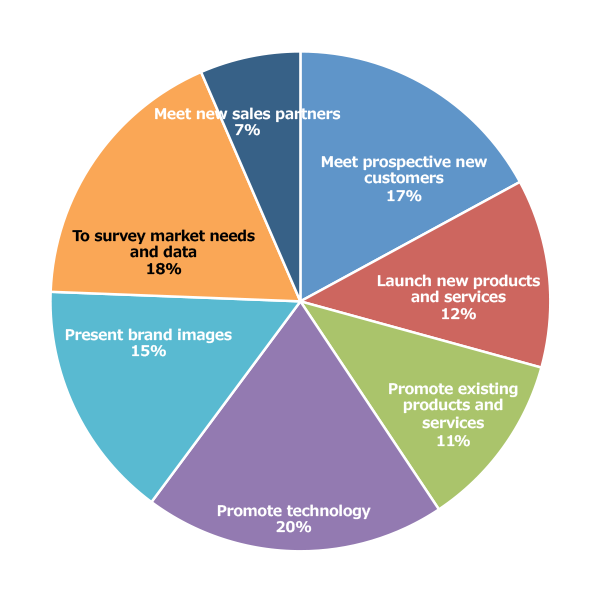 Exhibitors' level of satisfaction in WTP 2016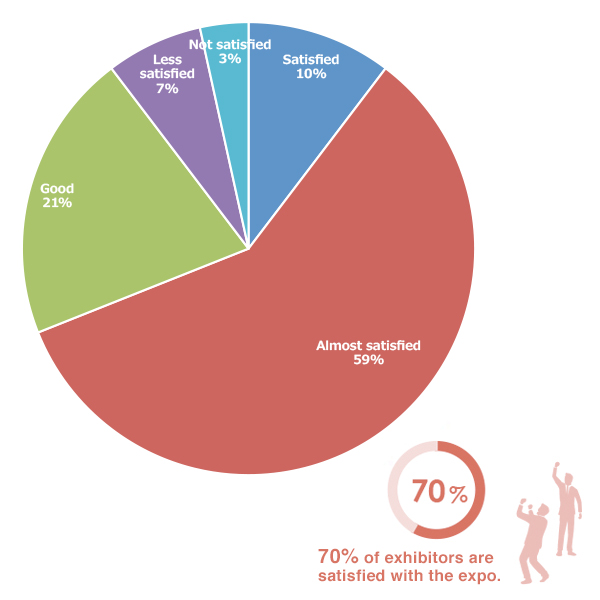 Good points of exhibiting at WTP 2016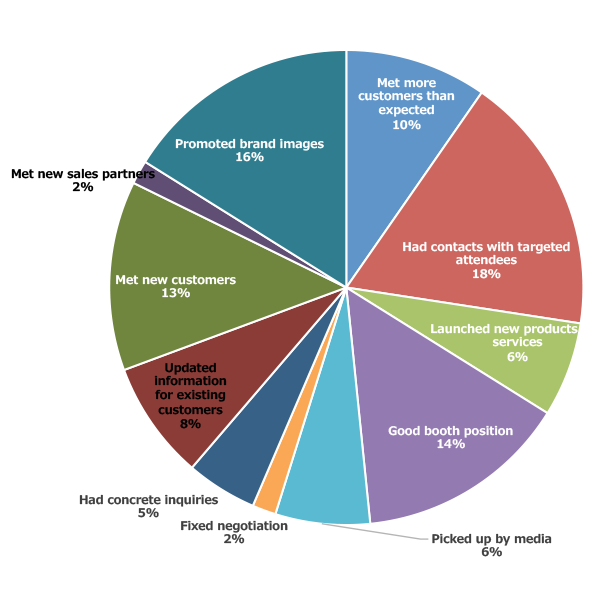 Exhibitors in WTP2016
Click here for WTP 2016 exhibitors list
Fees and application
Fees
Fees are inclusive of 8% consumption tax.
*
"YRP": "YRP R&D Promotion Committee"
Raw Exhibit Space
| | |
| --- | --- |
| Member of YRP* | ¥427,680 / 1 unit(3x3m) |
| Non-Member | ¥469,800 / 1 unit(3x3m) |
Package booth
| | |
| --- | --- |
| Member of YRP* | ¥535,680 / 1 unit(3x3m) |
| Non-Member | ¥577,800 / 1 unit(3x3m) |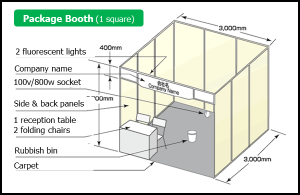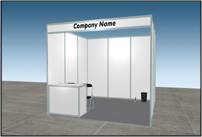 *Package booth includes: Exhibit Space, Sign Panel in English & Japanese, two fluorescent lights, walls on three sides, one information counter and two chairs, one waste paper basket, electrical outlet (100V/800W), Carpeted floor and booth cleaning.
Trial package booth
| | |
| --- | --- |
| fees | ¥162,000 / 1 unit(1.5x1.2m) |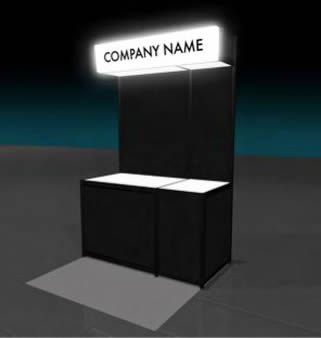 *Trial package booth includes: Exhibit table(150cm × 70cm), Back panel, company name sign board, 500w electricity
Exhibitors presentation
Exhibitor's presentations are the opportunity for exhibitors to promote products and technologies outside of the booth. Seminar programs will be announced on direct-mails and expo website to prospective visitors.
| | |
| --- | --- |
| Fees | ¥270,000 / 1 session |
| Presentation time | 40 min. / 1 session |
| Seating capacity | 60-80 seats |
*Fees include
DM, WEB, E-mail, devices for presentation, business cards of attendees.
Application deadline
Tuesday, January 31, 2017
*Application can be closed before the above date when all spaces are filled up.
*If your application is going to be in February 2017, please contact show management office.
*Payment due could be flexible. Please contact show management office.
Click here for inquiries and application